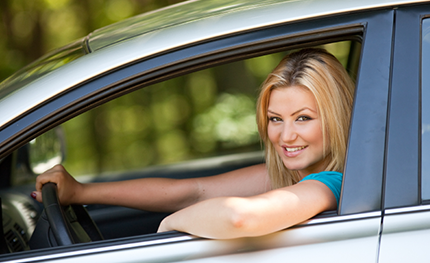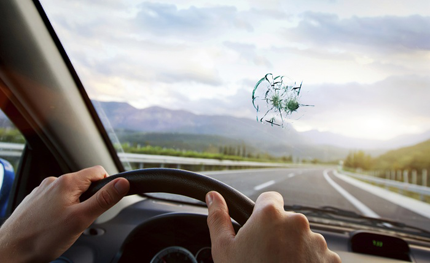 |
Schedule Appointment:
Auto Glass Yorba Linda
When a consumer finds themselves in a position of needing to seek out auto glass Yorba Linda services, it can be a challenge at first to find an experienced company to do the work. At Express OC Auto Glass, we have been providing the full range of auto glass services for more than ten years to include auto glass repair, windshield replacement, and windshield repair services for clients in the Yorba Linda, Fullerton, and Anaheim areas of California. Our experienced technicians always make sure the job gets done properly the first time, and we will always work with you to find the lowest cost solution that best take care of your auto glass needs. You will never run into one of those annoying automated phone answering services when calling our staff for questions, and we provide free quotes for potential work to all of our customers.
In order to help the residents of Yorba Linda and the surrounding area maintain their busy schedules, our company offers our mobile glass repair service at no extra charge to you. Our mobile repair teams are capable of completing even the most complex auto glass replacement jobs and window tinting in a reasonable timeframe at a time, date, and location of your choosing. Whatever your glass needs are for your car or truck, our team can readily take care of them and we guarantee that you will be 100% satisfied with our work. Our company provides a lifetime warranty on all of our work, and we want to ensure that your customer service experience with our mobile repair teams is one that you will fondly remember. We provide free quotes for all services, and our staff is available to answer any questions that you might have regarding the auto glass repair process. We have mobile teams that are commonly available on short notice if you have a big need, and are standing by to serve you.
Auto Glass Repair
No one ever starts their day out thinking that their car or truck will have a need for an auto glass repair service. When damage occurs to the glass in one's automobile, it can be a very frustrating event. At Express OC Auto Glass, we understand this, and are standing by to use our team's more than 10 years of experience in the field to help our customers get their vehicles repaired and back on the road safely. Whether your vehicle needs a quality windshield repair, or a more comprehensive windshield replacement, let our team help you. Our company employees are all trained, certified, and insured to work throughout the Yorba Linda, Fullerton, Anaheim, and surrounding areas and are good at their job. We stand behind the quality of our company's work 100%, and you will never be disappointed with our quality of our glass repair or other services. If you experience any issues with a glass replacement or repair, simply give our staff a call, and we will make an appointment that is convenient for your busy schedule to help take care of the issue with your automobile, and you will not be disappointed in the quality of our work.
Since first opening our company doors, Express OC Auto Glass has made customer service our number one priority. Depending on the time of day that you call us with an auto glass Yorba Linda repair need, it is not uncommon for our mobile repair teams to be able to respond to your current or other preferred location to conduct repairs. We regularly complete repairs to glass damage such as cracks or chips in less than an hour. Many times, it will only take our skilled technicians 30 minutes to fix basic damage to your auto glass. Our technicians are also trained to identify the maximum damage that can be fixed without putting the integrity of your automobile's glass at risk and will keep an open dialogue with you during their visit to your home, place of work, or other safe location in the local area to conduct repairs to your automobile's glass. We know that you will be fully satisfied with our quality of work, and have staff standing by to discuss your needs, to answer questions, and provide a free quote for any work that you need accomplished. Please give us a call today. If you have an urgent glass replacement need, please let our staff know so that we can get a team to your location as soon as possible to take care of your auto glass needs.
Windshield Repair
One of the worse sounds in the world is the loud "thud" one hears when a rock or other object strikes the windshield of an automobile while driving down one of the busy freeways or highways in the Yorba Linda region of Southern California. If the driver is lucky, the only thing he or she will need to do is get a quality windshield repair service in a reasonable timeframe for the vehicle to avoid a more costly windshield replacement. Unlike in years past, an auto owner does not have to take the vehicle into a repair facility to have an auto glass Yorba Linda repair accomplished. Car and truck owners can now take advantage of mobile auto glass repair services that offer more flexibility for scheduling appointments for the same or cheaper price that it will cost going to a garage. If you or a family member have an auto glass repair need, then you should consider giving the team at Express OC Auto Glass a call today. Our company has been in business for more than a decade, and our mobile repair technicians are some of the best in the business.
When you make the smart decision to give our staff a call, we will first review the damage that your windshield has suffered with you over the phone. This will help ensure that we do not waste your time once getting to the job site if a more extensive windshield replacement is required. Our technicians know all of the manufacturer requirements when it comes to how much of an auto window can safely be repaired before we have to do the replacement job, and will give your vehicle a thorough inspection once on the job site before commencing work. It is not uncommon for our techs to be able to repair large cracks; however, once they reach in excess of a few feet, the glass will require replacement. If you are unsure of what type of repair option will be the best for your car, truck, van, or SUV, just give our staff a call today. We love to help educate our prospective customers on the ins and outs of the business, and our company policy is to always give you a free estimate on our work. Once you schedule your service appointment, our technicians will respond to your desired location in the local area with a fully equipped auto glass shop, and we rarely have to come back to the garage to pick up any tools, parts, or materials. We look forward to your phone call and to working with you.
Windshield Replacement
One of the most critical structural support features of an automobile is the car glass. Both the windshield and the other windows in your car are designed to help protect the driver and the passengers from injury. In order for modern air bag deployments to be fully effective, all of the vehicle windows must be installed correctly, or there could be issues. As a result, at Express OC Auto Glass, we have placed a premium on performing all windshield replacement services in accordance with the manufacturer's specifications with the best auto glass replacement cost you will find in the Southern California area. This is not just limited to the processes that our technicians use; however, as we also ensure that our mobile glass repair teams only use glass that meets or exceeds the manufacturer's requirements for installation and safety. Our teams are trained to do their work in compliance with all federal and state safety standards which helps to ensure that your vehicle is safer after we complete our work than when your auto glass damage occurred. We also believe in fully standing behind our work, so we have consistently delivered one of the best warranties in the business standing behind all work 100%. We also provide our warranty for the lifetime of your ownership of your automobile, and we will never let you down. If you have any questions regarding what we can do for you, please give us a call as soon as you have a free moment in your busy, daily schedule. For additional information on windshield replacement, visit: https://en.wikipedia.org/wiki/Windshield.
Express OC Auto Glass has been serving the Yorba Linda CA community for over 20 years. Our company performs Auto Glass Yorba Linda – Auto Glass Repair Yorba Linda – Auto Glass Replacement Yorba Linda - Windshield Repair Yorba Linda - Windshield Replacement Yorba Linda. Call us today for Auto Glass Yorba Linda CA – Windshield Replacement Yorba Linda CA – Windshield Repair Yorba Linda CA – Auto Glass Replacement Yorba Linda CA. We are known for providing excellent Yorba Linda Auto Glass - Yorba Linda Auto Glass Repair - services. Our company also services Auto Glass Placentia – Auto Glass Replacement Placentia - Windshield Replacement Placentia. Our company also performs Windshield Replacement - Windshield Repair - Car Glass Repair. Call us today for a free quote on Auto Glass Replacement - Windshield Replacement - Auto Glass - Car Glass - Car Glass Repair. If you have questions regarding our service, call us about Auto Glass Orange County – Auto Glass Repair Orange County– Windshield Repair Orange County – Windshield Replacement Orange County. We are open 6 days a week for your convenience. Call us today at (714) 332-6455 to speak with a representative.